EDIT MAIN
Parade Protocol for students and families
Celebrating Senior Acceptance Day!! Congratulations and the best of luck to you all!!! Check out the Seniors 2020 video!!!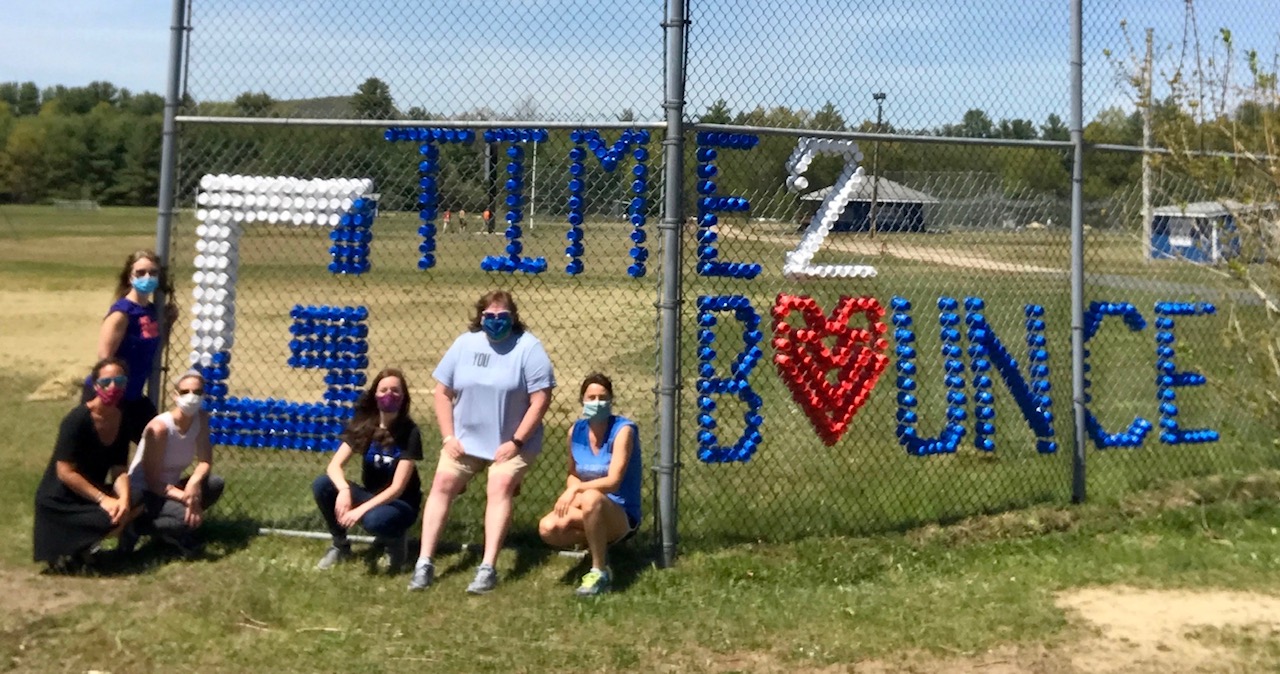 Graduation Information
Due to Governor Baker's recent announcement to continue with Remote Learning and Social Distancing practices for the remainder of the school year, Principal Sullivan has established a 2020 Graduation Work Group composed of students, parents and faculty members. The goal of this work group is to plan activities and events, including, but not limited to Graduation, Senior Banquet and Senior Awards Night, to celebrate and recognize the Class of 2020. The work group had their first meeting on Wednesday, April 29th and plans to meet weekly moving forward. The following people are members of the work group:
| | | | | | | |
| --- | --- | --- | --- | --- | --- | --- |
| Ms. Jennifer Blackburn | Mrs. Alison Jordan-Gagner | Mrs. Molly Pinkney | Ms. Sarah Bierden | Mr. Norm Racine | Mr. Stephen Sullivan | Ms. Nancy Hoffenberg |
| Mrs. Katie Moriarty | Ms. Tori Sperry | Mrs. Katie Gauvin | Mrs. Carolyn Ouellette | Lt. Kevin O'Grady | Paige Parlengas | Audrey O'Connor |
| Celia Huard | Shannon Tremblay | Kaelyn Croteau | Jordan Healy | Cara Leblanc | Braden Dwinell | Amir Karamshahi |
If you'd like to share your ideas please send an email to the following address: graduation2020@granbyschoolsma.net
The Guidance Department is working on the Senior Scholarship Packets. They will be sent to the Class of 2020 during the week of May 4th.
Seniors, please check your school email regularly. This is one way that we are sharing information to ensure all members of the Class of 2020 receive it.
---
Welcome to Granby Jr/Sr High School!
---
Granby Junior Senior High School is a caring, supportive and energetic community that consists of hard-working, dedicated professionals, and a respectful and very active student body. We are proud of the range educational opportunities (Advanced Placement, Computer Science, Design and Modeling, Work-Based Learning and many others) we are able to provide all students, as well as the range of co-curricular, and extracurricular activities (Performing and Visual Arts, Athletics, Community Service Learning to name a few) offered to our students in grades 7-12. We pride ourselves on thinking of innovative and new ways to engage our students, families and community members in all that we have to offer. We focus on creating a school community that empowers all students to be civically engaged, service-minded, responsible, intellectually curious and fearless learners who are engaged in our diverse community and world. We are committed to being open-minded about all opportunities to expand learning programs and activities that meet the needs and interests of all of our students.
Contact information for Granby Junior Senior High School:
385 E. State St
Granby, MA 01033
Phone # 413-467-7104
Fax # 413-467-3909
The Granby Public Schools strives to provide a safe, respectful, and supportive learning environment in which all students can thrive and succeed in its schools. The Granby Public Schools prohibits discrimination on the basis of race, color, sex, gender identity, religion, disability, national origin, sexual orientation, or homelessness and ensures that all students have equal rights of access and equal enjoyment of the opportunities, advantages, privileges, and courses of study.