GRANBY PUBLIC SCHOOLS NURSING STAFF
Karen Szlosek, BSN, RN, NCSN
DESE Licensed School Nurse

Nationally Certified School Nurse

kslzosek@granbyschoolsma.net

(413) 467-7198, ext. 5
Deb Werenski, BSN, RN, NCSN
DESE Licensed School Nurse

Nationally Certified School Nurse

dwerenski@granbyschoolsma.net

(413) 467-7107
Nancy Jenks, MSN, RN, NCSN, AE-C
DESE Licensed Administrator & School Nurse

Nationally Certified School Nurse

Nationally Certified Asthma

Educator

njenks@granbyschoolsma.net

(413) 467-7104, ext. 1055
See our "Health Links and Resources" page for more information about School Nursing.
We are looking for per diem Registered Nurses to provide nursing care to our students and staff in our clinics. Please contact Nancy Jenks at (413) 467-7104, ext. 1055 or njenks@granbyschoolsma.net with more information.
COVID VS. ALLERGY SYMPTOMS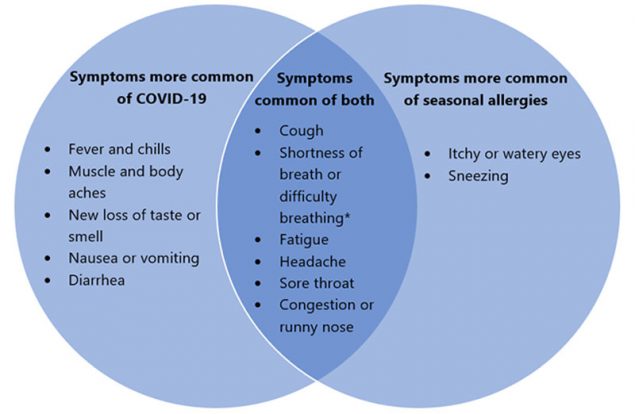 Nursing will address each student's condition individually on case by case basis based on the student's clinical presentation, health history, conversation with parents/guardians, nursing assessment, state COVID-19 and district health protocols, and other related factors when determining next steps for students who are sick at school.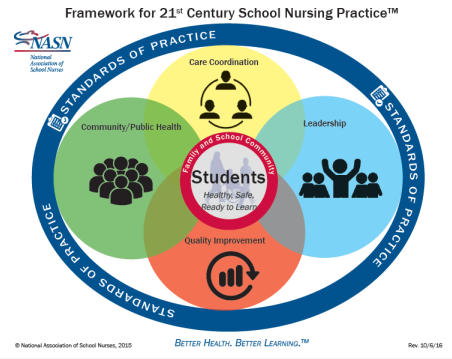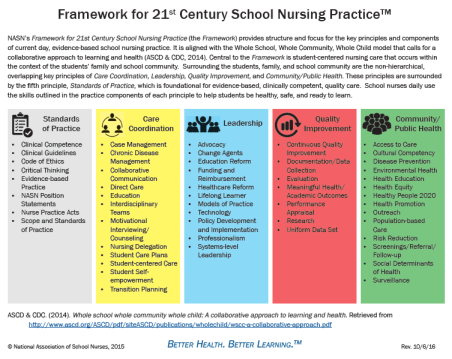 COVID-19 TESTING, STATE PROTOCOLS, & HEALTH INFORMATION
| COVID-19 Testing Sites Links | Granby Schools COVID-19 Exposure Protocols | Granby Schools COVID-19 Symptoms Protocols | COVID-19 Health Information | COVID-19 Vaccine |
| --- | --- | --- | --- | --- |
| | | | | |
| | Granby Schools COVID-19 Protocols for Individuals Who Test Positive | | | |
| | | | | |
| | CDC International Travel Guidance | | | |
| | | | | |
| | | | | |
For the 2022-2023 School Year:
Physical Exams
Any new or transferring students, students in grades kindergarten, 1st, 4th, 7th, and 10th as well as those students playing MIAA sports, must provide an updated physical performed within the last 12 months to the School Nurse before starting school or playing sports. Students in preschool and kindergarten must also submit documentation of having had at least one lead test since birth upon entry to school.
Vaccinations
All students entering school must provide documentation of current vaccinations or a religious or medical exemption or they will be excluded from school in accordance with MA state law. Students with medical or religious exemptions are to provide written documentation annually.
DPH continues to strongly recommend that everyone age six months and older receive their seasonal flu vaccine each year.
For students entering 7th grade, they are to provide documentation that they have been vaccinated for Tdap and Meningococcal before starting school. 11th grade students are also to provide documentation of being vaccinated for Meningococcal. Please note that these are new state requirements.
Any student without the written vaccination or exemption documentation may be excluded from school until school nursing staff have received the proper paperwork. Additionally, if there is a disease outbreak that the student has not been vaccinated against, the child may be excluded based on the state public health guidelines for the specific disease.
Medications in School
In accordance with MA State law, any students needing prescription, over-the-counter (such as Tylenol, Motrin, cold medicine, and cough drops), herbal, or supplemental vitamins or medicines in school on a daily or as-needed basis must have a written medication order from a licensed healthcare provider with the provider's signature. A written parental consent is also required.
Medications must be brought in by a responsible adult such as ADHD medicine or a responsible student as deemed by the parent and nursing staff who has life-saving/emergency medications such as an asthma inhaler, epi-pen auto injector, anti-seizure medication, pancreatic enzymes, and/or insulin. Medication must be in the original pharmacy container with the pharmacy label on it and can only be accepted by school nursing staff.
Psychotropic medication such as ADD/ADHD medicine CAN NOT be sent in with any student. Students can not carry medication on them unless the meds are the life-saving/emergency medications listed above. Please contact your student's School Nurse with any questions.
Home Visits for COVID Vaccine
If you (or someone you know) needs a home visit to receive a dose of COVID vaccine, please use THIS link to send us some basic contact information. A nurse will follow up with a more detailed phone call to gather information about previous vaccine doses and scheduling information. Appointments are typically scheduled within a week.
COVID Vaccine for Students
Students ages 6 months-11 are now eligible for the pediatric Pfizer vaccines, students ages 12 and older are eligible for the Pfizer COVID vaccines, and those students 12 and older are now eligible for the Pfizer booster vaccine as of January 6, 2022 per the CDC guidance.
https://www.cdc.gov/vaccines/covid-19/planning/children.html
How do I administer the DESE COVID-19 At-Home Test?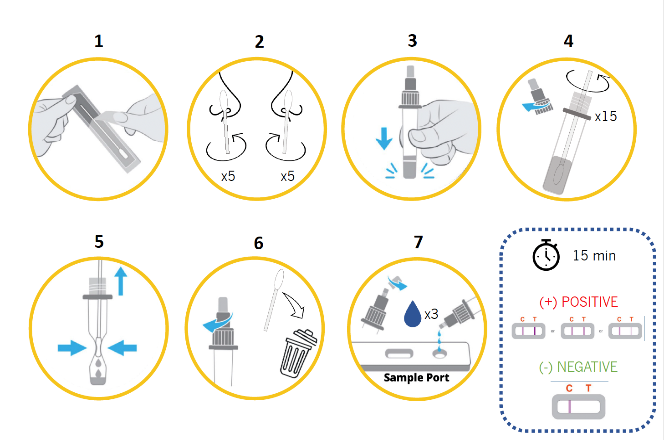 SITES TO SCHEDULE COVID VACCINE APPTS: