GRANBY PUBLIC SCHOOLS NURSING STAFF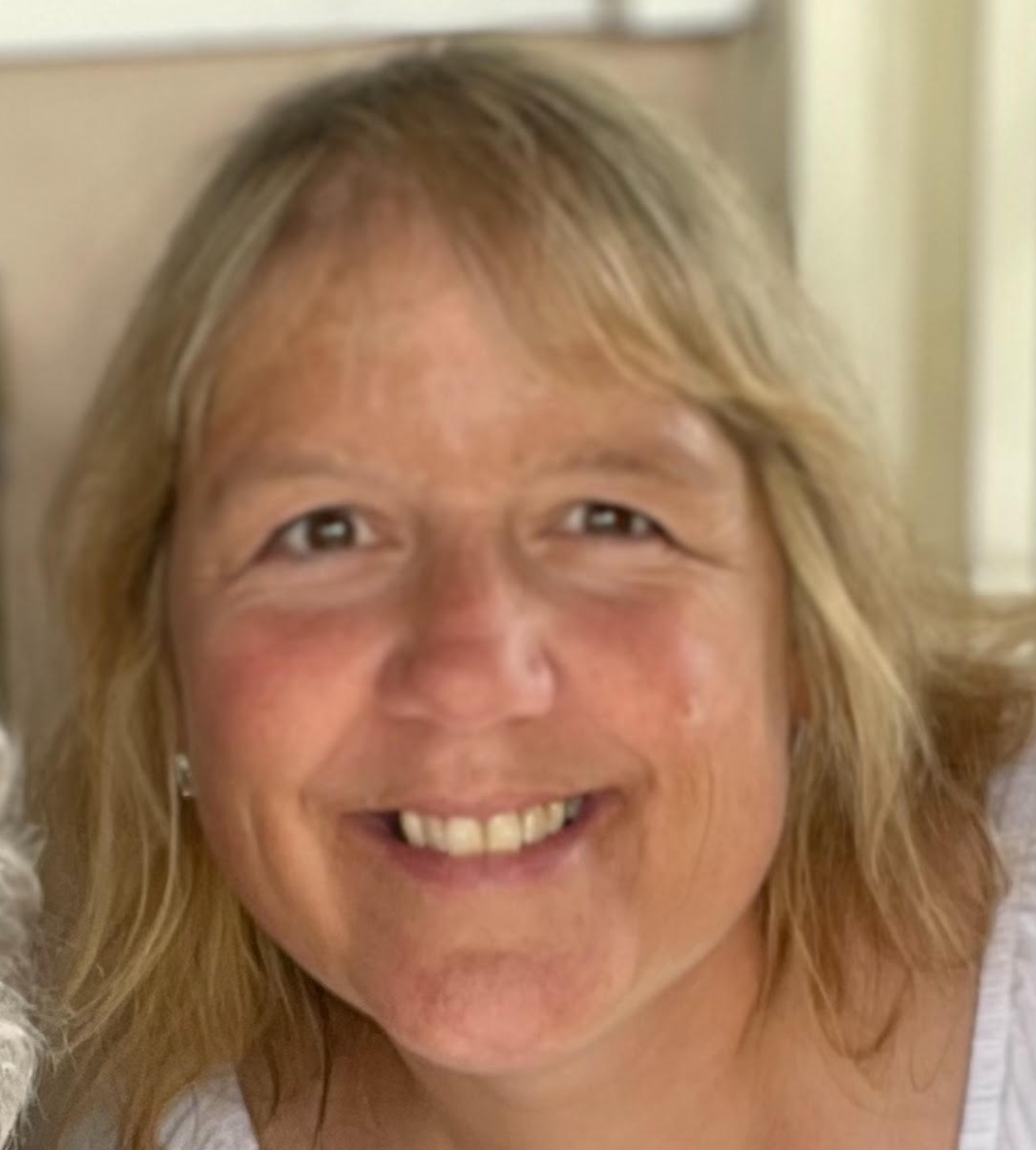 Karen Szlosek, BSN, RN, NCSN
Granby Jr/Sr High School
DESE Licensed School Nurse

Nationally Certified School Nurse

kszlosek@granbyschoolsma.net

(413) 413-409-5102

Nancy Jenks, MSN, RN, NCSN, AE-C
East Meadow Elementary School/Nurse Leader
DESE Licensed Administrator & School Nurse

Nationally Certified School Nurse

Nationally Certified Asthma

Educator

njenks@granbyschoolsma.net

(413) 493-5000, ext. 1055
Per Diem Nurses Wanted
We are looking for per diem Registered Nurses to provide nursing care to our students and staff in our clinics. Please contact Nancy Jenks at (413) 493-5000 or njenks@granbyschoolsma.net for more information.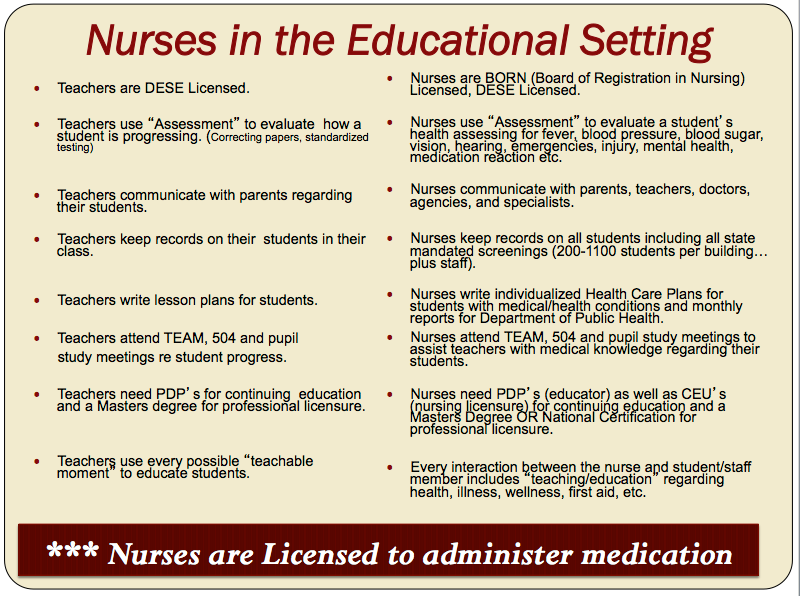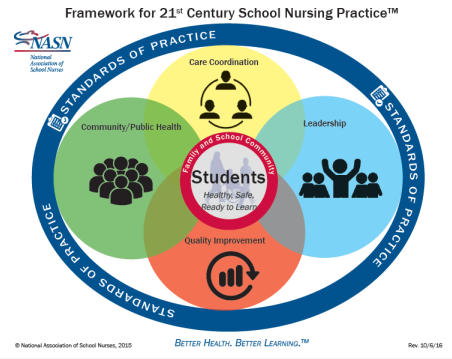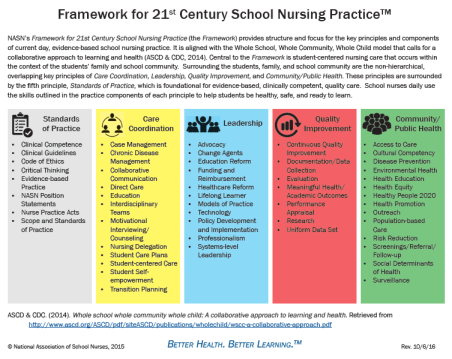 COVID-19 TESTING, STATE PROTOCOLS, & HEALTH INFORMATION
Smile Pros
Smile Pros is a public health based dental program run by two registered public health dental hygienists. They offer free dental cleanings, sealants, fluoride, and education to any student with consent from preschool through grade 12 regardless if they have dental insurance or not. They will be visiting Granby Jr/Sr High on Thurs. 9/28/23 and East Meadow on Weds. 9/27/23. If you are interested in this program, please see below the information form and consent. Please complete and sign the consent and return to nursing staff. Thank you!
Smile Pros Informational Letter-English & Spanish
Smile Pros Consent & Health History Form-English & Spanish
West Nile Virus
Granby Board of Health NOTICE: A West Nile Virus infected mosquito was found in Granby. This is a reminder to residents to use mosquito repellent and observe peak mosquito activity at dusk and dawn. (As of 8/17/23)
English MA DPH West Nile Virus Fact Sheet
Spanish MA DDH West Nile Virus Fact Sheet
Russian MA DPH West Nile Virus Fact Sheet
MassHealth Reminder
On April 1, MassHealth, the state's Medicaid program, began redetermining the status of all 2.3 million MassHealth members. To find out what members need to do once it is their turn to renew, go to: https://www.mahealthconnector.org/masshealthrenew.
MassHealth Redetermination Information-English
MassHealth Redetermination Information-Spanish
Physicals and Vaccinations for the 2023-2024 School Year
PHYSICAL EXAMS:
Any new or transferring students, students in grades kindergarten, 1st, 4th, 7th, and 10th as well as those students playing MIAA sports, must provide an updated physical performed within the last 12 months to the School Nurse before starting school or playing sports. Students in preschool and kindergarten must also submit documentation of having had at least one lead test since birth upon entry to school.
VACCINATIONS:
All students entering school must provide documentation of current vaccinations or a religious or medical exemption or they will be excluded from school in accordance with MA state law. Students with medical or religious exemptions are to provide written documentation annually.
DPH continues to strongly recommend that everyone age six months and older receive their seasonal flu vaccine each year.
For students entering 7th grade, they are to provide documentation that they have been vaccinated for Tdap and Meningococcal (MenACWY-formerly MCV4) before starting school. 12th grade students are also to provide documentation of receiving 2 doses for Meningococcal (MenACWY-formerly MCV4).
Any student without the written vaccination or exemption documentation may be excluded from school until school nursing staff have received the proper paperwork. Additionally, if there is a disease outbreak that the student has not been vaccinated against, the child may be excluded based on the state public health guidelines for the specific disease.
211 Help Steps
211HELPSteps is the online platform of Mass211. From any desktop or mobile device, individuals can search and then connect to local health and human service resources across the Commonwealth. Programs that are included support basic needs such as food security, housing, childcare, transportation as well as resources for mental and emotional health.
Helping Stay Healthy:
In an effort to stay healthy, encourage everyone to wash their hands often with soap and water or use hand sanitizer if soap and water is not readily available. We also encourage everyone to avoid touching their face, especially their "T" zone: eyes, nose, and mouth. This helps germs from entering the body through these "gateways."
Medications in School
In accordance with MA State law, any students needing prescription, over-the-counter (such as Tylenol, Motrin, cold medicine, and cough drops), herbal, or supplemental vitamins or medicines in school on a daily or as-needed basis must have a written medication order from a licensed healthcare provider with the provider's signature. A written parental consent is also required.
Medications must be brought in by a responsible adult such as ADHD medicine or a responsible student as deemed by the parent and nursing staff who has life-saving/emergency medications such as an asthma inhaler, epi-pen auto injector, anti-seizure medication, pancreatic enzymes, and/or insulin. Medication must be in the original pharmacy container with the pharmacy label on it and can only be accepted by school nursing staff.
Psychotropic medication such as ADD/ADHD medicine CAN NOT be sent in with any student. Students can not carry medication on them unless the meds are the life-saving/emergency medications listed above. Please contact your student's School Nurse with any questions.
To access our Medication Administration Policy, click here.
Mental Health Resources

Massachusetts Behavioral Health Help Line

833-773-2445 (BHHL)

Available 24/7

MA Community Behavioral Health Center-see highlighted sections for local providers




413-540-1234

988 Suicide & Crisis Lifeline

mass.gov/988 or call 988

413-540-1234

MA Substance Abuse Help Line

(Can assist with detox)

1-800-327-5050

Office of Youth & Young Adult Services (OYYAS):

Community Partner: Gandara, (413) 736-8329

Community Partner: New North Citizens, 413-746-4885