GRANBY PUBLIC SCHOOLS NURSING STAFF
Karen Szlosek, BSN, RN, NCSN
East Meadow School Nurse
DESE-Certified School Nurse
Nationally Certified School Nurse
(413) 467-7198, ext. 5
kszlosek@granbyschoolsma.net
Yulia Kline, BSN, RN
East Meadow School Nurse
(413) 467-7198
ykline@granbyschoolsma.net
Deb Werenski, BSN, RN, NCSN
Granby Jr/Sr High School Nurse
DESE-Certified School
Nationally Certified School Nurse
(413) 467-7107
dwerenski@granbyschoolsma.net
Nancy Jenks, MSN, RN, NCSN, AE-C
District Nurse Leader
DESE-Certified School Nurse & Administrator
Nationally Certified School Nurse
Nationally Certified Asthma Educator
(413) 467-7104, ext. 1055
njenks@granbyschoolsma.net
See our "Health Links and Resources" page for more information about School Nursing.
We are looking for per diem Registered Nurses to provide nursing care to our students and staff in our clinics. Please contact Nancy Jenks at (413) 467-7104, ext. 1055 or njenks@granbyschoolsma.net with more information.
COVID VS. ALLERGY SYMPTOMS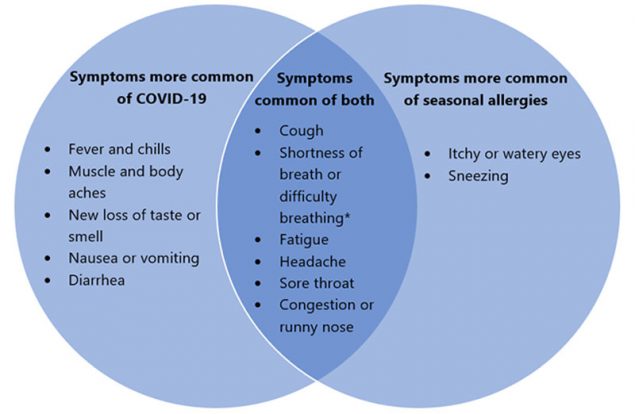 Nursing will address each student's condition individually on case by case basis based on the student's clinical presentation, health history, conversation with parents/guardians, nursing assessment, state COVID-19 and district health protocols, and other related factors when determining next steps for students who are sick at school.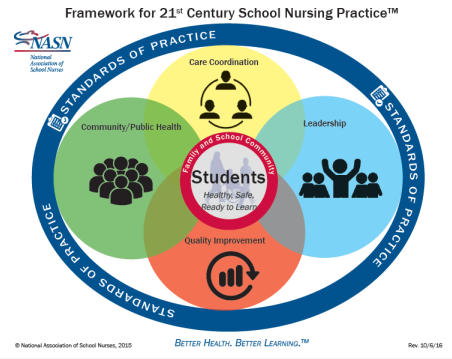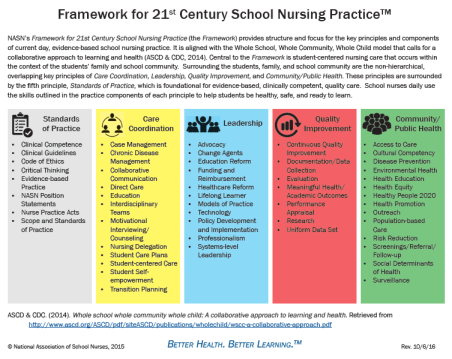 COVID-19 TESTING, STATE PROTOCOLS, & HEALTH INFORMATION
| COVID-19 Testing Sites Links | Granby Schools COVID-19 Exposure Protocols | Granby Schools COVID-19 Symptoms Protocols | COVID-19 Health Information | COVID-19 Vaccine |
| --- | --- | --- | --- | --- |
| | | | | |
| | Granby Schools COVID-19 Protocols for Individuals Who Test Positive | Granby Schools COVID-19 Routine COVID Safety Checks Testing Protocols | | |
| | | | | |
| COVID-19 Testing in Schools Consent Forms | CDC International Travel Guidance | COVID-19 Testing Informational Letters for Families | COVID-19 Testing in Schools Staff Consent Forms | |
| | | | | |
| | | | In-Home Antigen Test Program Opt-In Link for Students & Staff | |
| | | | | |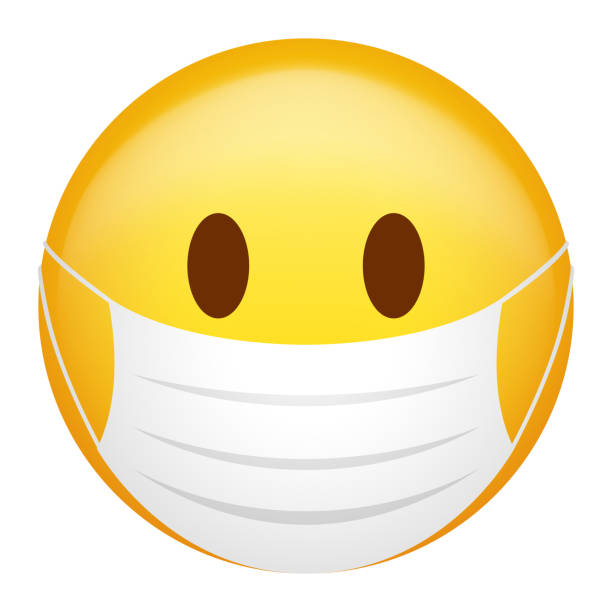 Updated COVID-19 Guidance from MA DPH and MA DESE as of 12/30/21
See New Protocols above
Upcoming Vaccine Clinic
Granby Public Schools will be hosting another COVID Vaccine clinic with the state mobile vaccine unit on Sunday, 2/6/22 from 9am-1pm at the East Meadow gym. All first and second doses of Pfizer and Moderna, 1st dose of J&J, 1st and 2nd doses of pedi Pfizer, and the Moderna, Pfizer, and J&J boosters will be available. The Pfizer COVID booster for students ages 12 years and older will also be available. This clinic is open to the public and you do not need to be a Granby Resident to attend. Registration will now be online through the following color link:
link: https://home.color.com/vaccine/register/purpleshield?calendar=5af6d9f9-5131-4488-9642-19d177ab1ffa
COVID Vaccine for Students
Students ages 5-11 are now eligible for the pediatric Pfizer vaccines, students ages 12 and older are eligible for the Pfizer COVID vaccines, and those students 12 and older are now eligible for the Pfizer booster vaccine as of January 6, 2022 per the CDC guidance.
https://www.cdc.gov/vaccines/covid-19/planning/children.html
VaxAbilities Hosts Disability-Friendly Vaccine Events
TOWN OF GRANBY & GRANBY PUBLIC SCHOOLS MASK REQUIREMENTS
PROPERLY FITTING MASKS COVERING BOTH THE MOUTH AND NOSE ARE REQUIRED FOR ALL PEOPLE IN SCHOOL BUILDINGS AT ALL TIMES EXCEPT WHILE ACTUALLY EATING OR DRINKING. GATORS AND BANDANAS ARE NOT ACCEPTABLE. PLEASE REFER TO THE DISTRICT MASK POLICY.
OTHER EXCEPTIONS ARE FOR PERSONS UNDER TWO YEARS OLD OR WHO CANNOT WEAR MASKS FOR MEDICAL REASONS.
SCHOOLS WILL WORK TO MAINTAIN A MINIMUM OF 3 FEET OF SOCIAL DISTANCING WHEN FEASIBLE
PER GRANBY BOARD OF HEALTH ORDER 8/17/21 & GRANBY PUBLIC SCHOOLS
COVID-19 Testing in Schools:
Granby Schools is performing saliva and nasal swab Routine COVID Testing weekly in East Meadow and the Jr/Sr High School for those students who have a written parent consent.
Please note: Granby Public Schools is currently NOT testing symptomatic students. If students are showing any signs or symptoms of illness, please DO NOT send your child to school and please contact your student's healthcare provider for further evaluation.
SITES TO SCHEDULE COVID VACCINE APPTS: